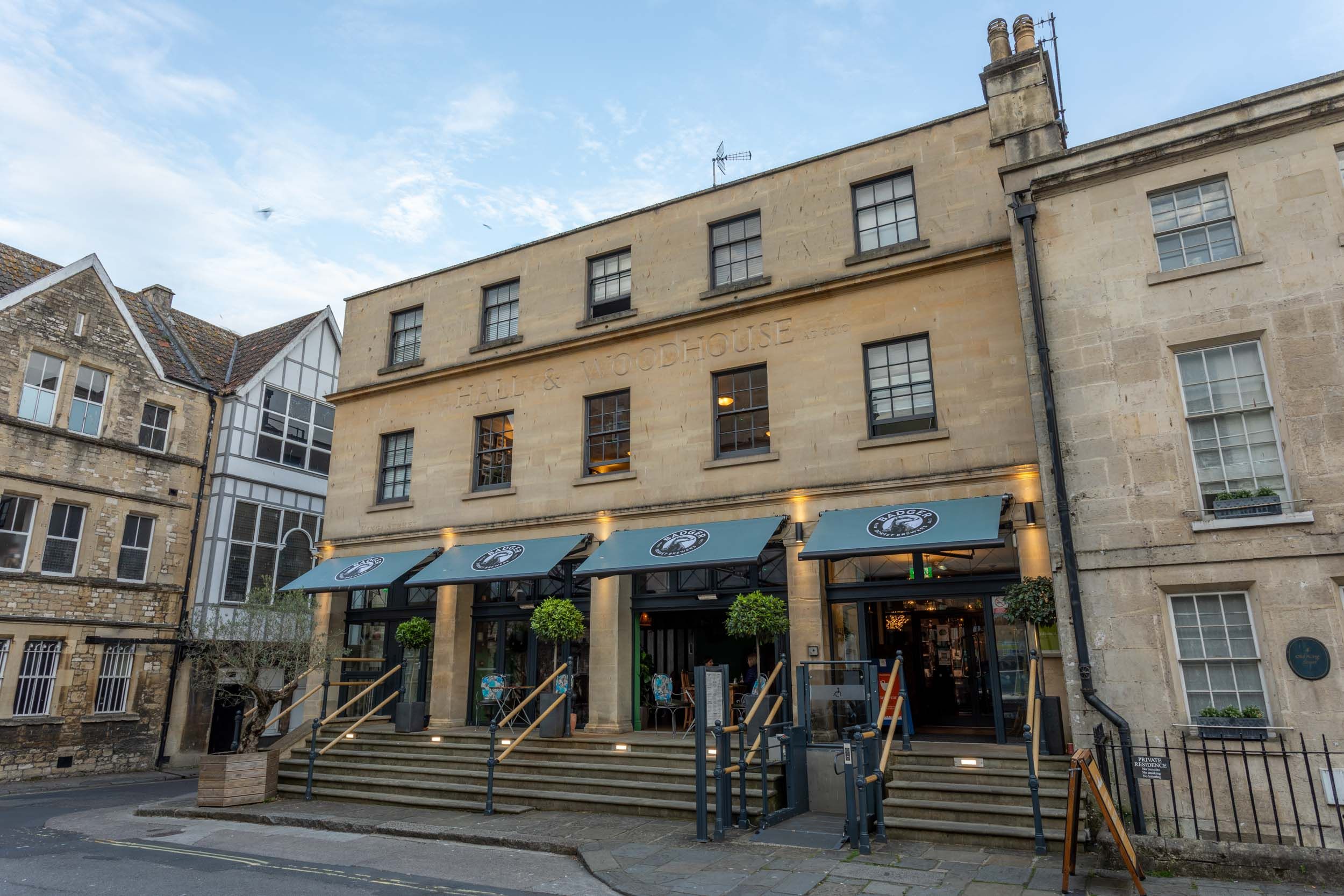 Welcome to
Hall & Woodhouse Bath
We Are Open - Until 10:30 pm
|
Food Served Until 8:30 pm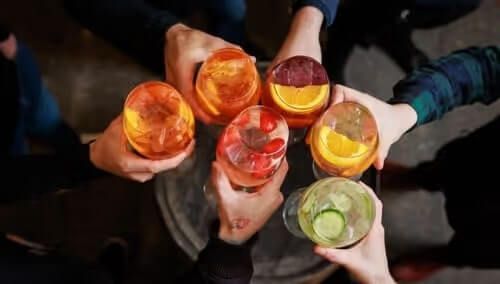 JOIN OUR MAILING LIST
Be the first to know about our news, offers and events. We'll even send a treat on your birthday. Cheers to that!
Sign Up
A stylish hideout in the heart of Bath
Escape Bath's bustling streets in our luxurious pub, restaurant and café. Centrally located next door to the Jane Austen Centre, our four floors offer an abundance of comfortable, vintage-inspired spaces to dine, drink and relax. Cocktails on our stunning roof terrace are an idyllic way to unwind after a day exploring the city, with fine views over Bath. Enjoy leisurely lunches or family meals in our dog-friendly Pantry space. Book a spot in our restaurant for a fine Sunday roast or a celebratory meal. Or simply pop in for coffee and cake.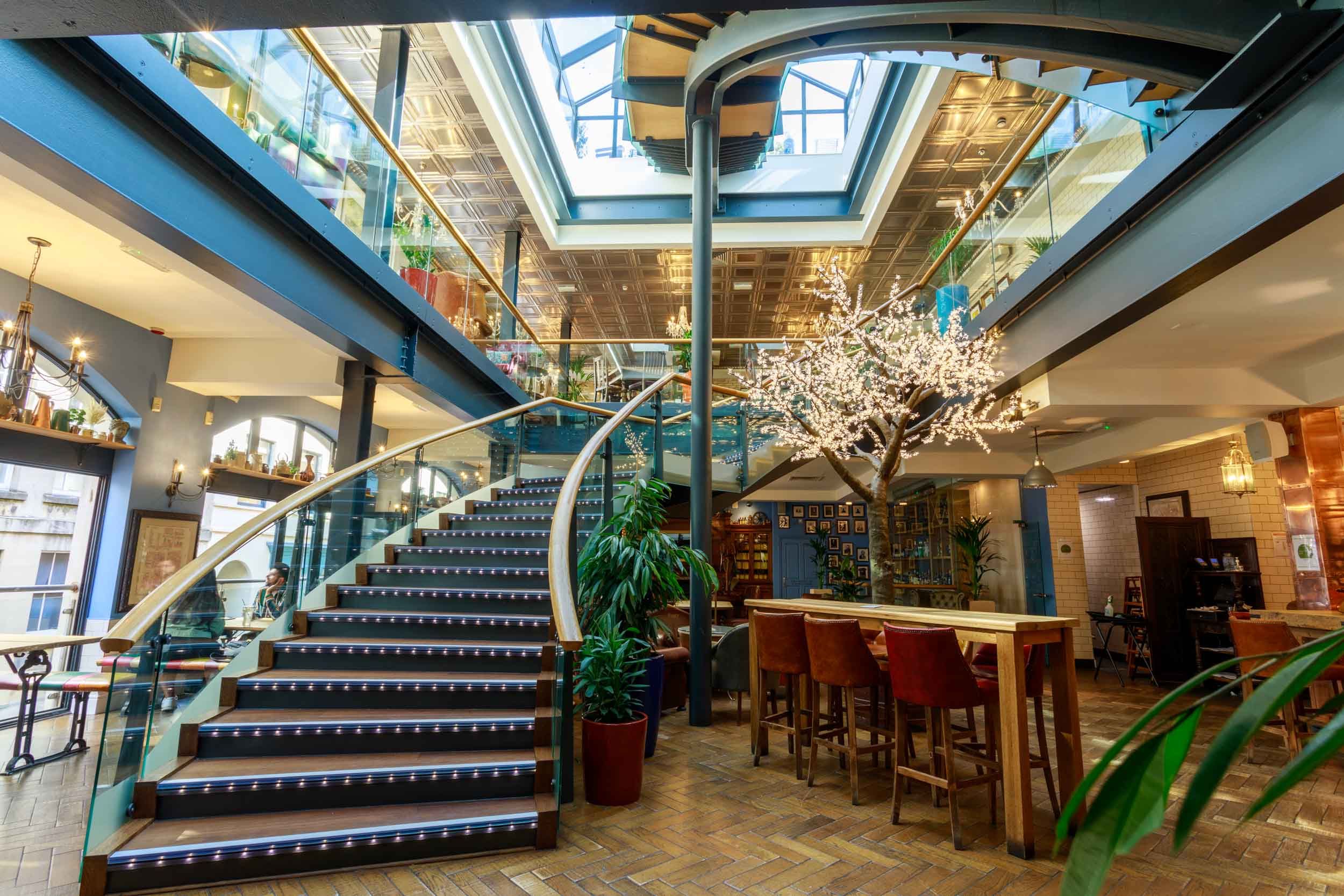 Christmas at Hall & Woodhouse Bath
Make your yuletide extra merry by booking a festive meal with us. Our wonderfully cosy pub restaurant will be decked out for the season, while our menu serves up all your Christmas and New Year favourites.
Just make sure you book in advance, because tables will get snapped up faster than mince pies on Christmas Eve.
Celebrate
You're guaranteed a decent brew at Hall & Woodhouse Bath, because we take making coffee just as seriously as we take pouring the perfect pint. Our 'Rocket Espresso' is an 100% Arabica blend from our friends at Extract Coffee Roasters, who work with a co-operative project benefiting families in Peru. It's delicious as well as ethical, with a natural sweetness complemented by full-bodied notes of chocolate and caramel.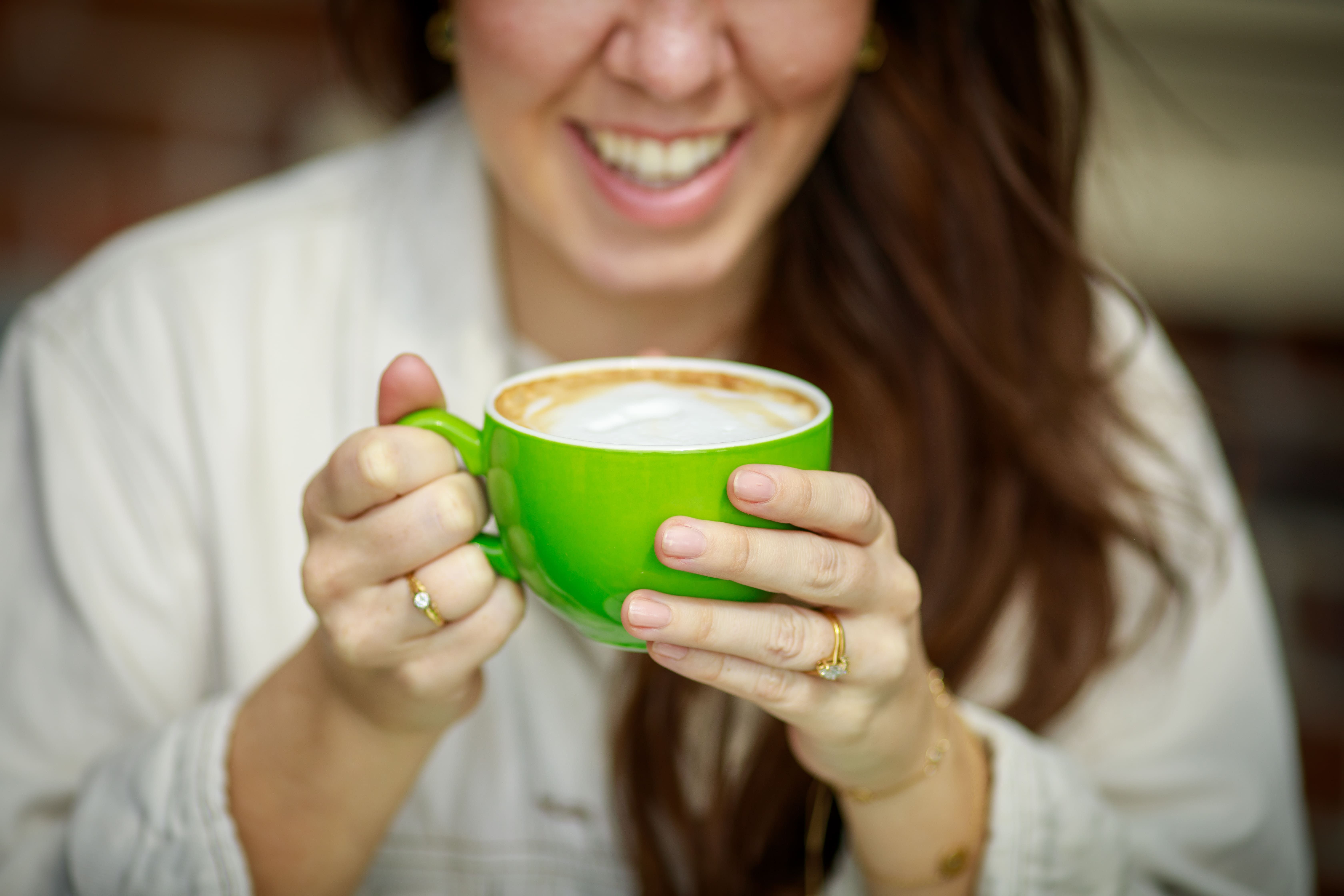 Drink in the taste of the Dorset countryside by sampling our Badger beers, which were first brewed by local farmer Charles Hall in 1777. Created from hops, malted barley, and pure spring water that's naturally filtered through the chalk downs of Dorset, they're a firm favourite. At H&W Bath, we offer a full, distinctive and delicious range, including our new Outland beers, which are imaginatively flavoured, and far from ordinary.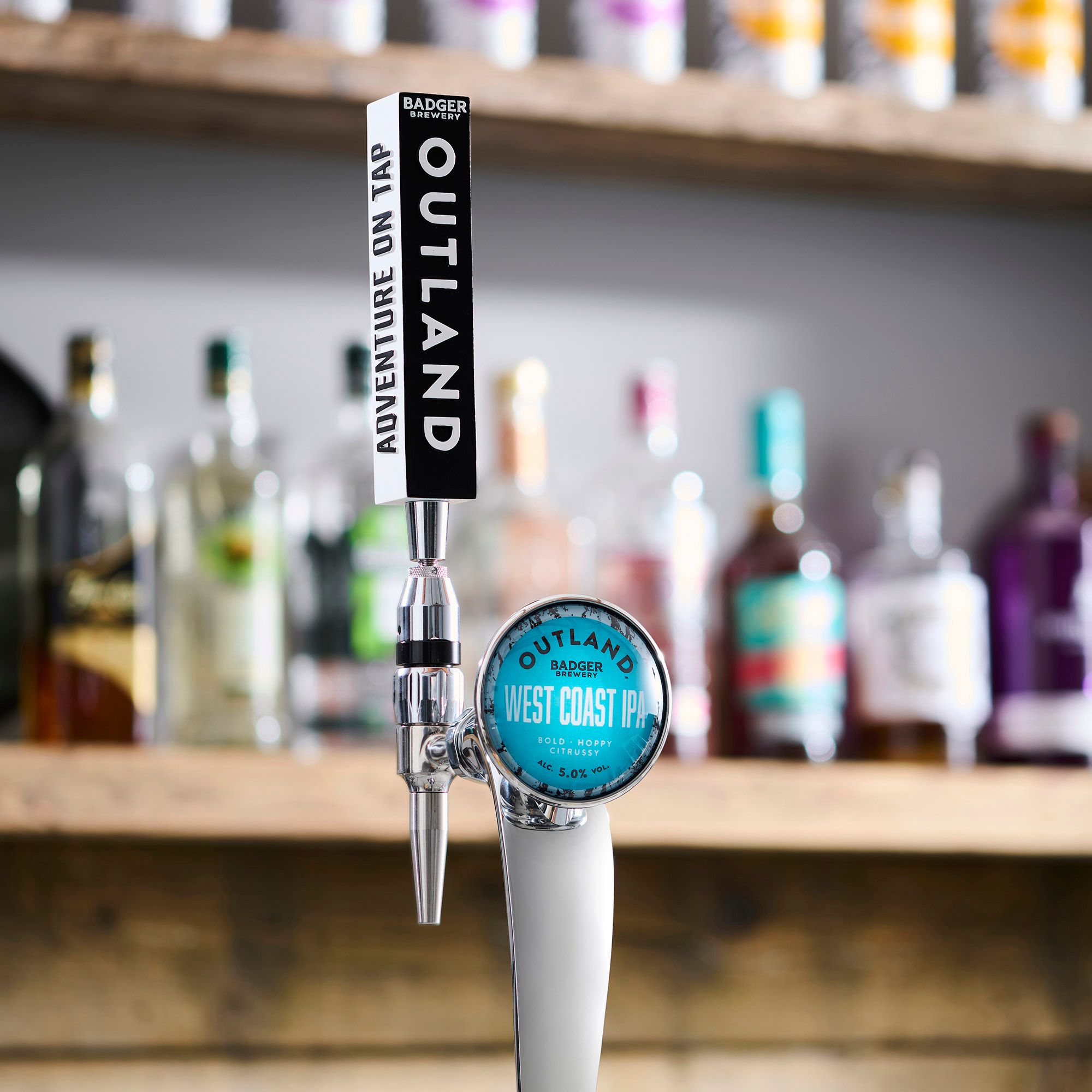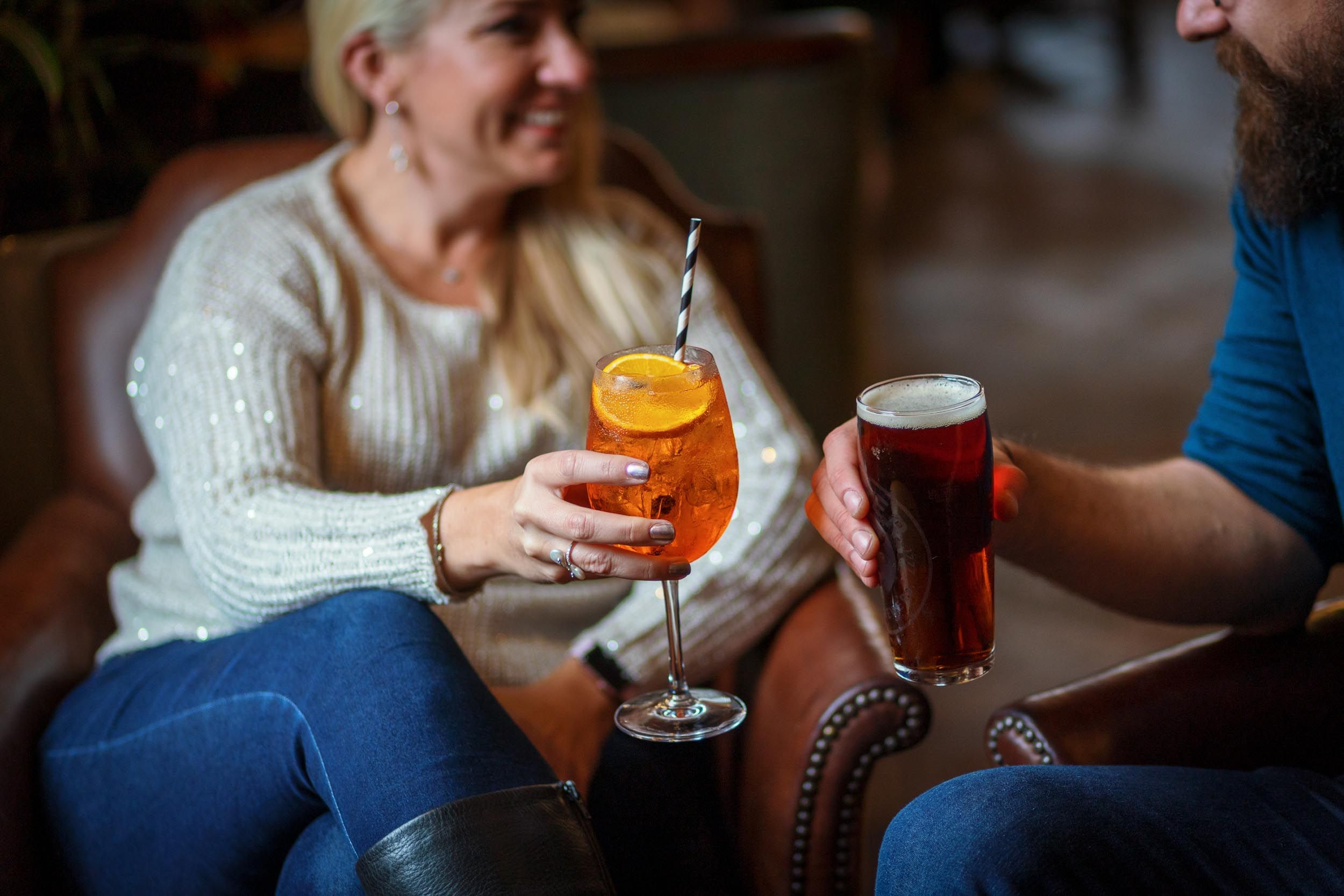 Stay in touch with us to hear about our news, latest offers, and to get a birthday treat from us.